Adding my vintage desk to the window corner in our living room was brilliant. Creating this little side office made practical use of the corner; I use it, my guests use it and my kids use it- it's like an at-home WeWork area. The only problem was that my existing living room rug was not big enough any more. The desk felt like it was all on it's own, so I wanted a large scale rug that would connect the workspace to the rest of the living room. Finding rugs that work in this area has always been challenging. Because of our open floor plan, our dining room, living room and library are viewed as a meandering space, therefore any rug I placed in the living room would need to work with the existing dining room and library rugs.
The windows in this space are large scale to allow the views of blue skies, sunsets, hydrangeas, and the water. I prefer our views to take centerstage so keeping my interior colors neutral and quiet is important to me.
When working with neutrals, it's important to play with texture and pattern to provide interest. The Carmel Hand-Knotted Rug [11' x 14'] from Serena & Lily checked all the boxes. The rug is expertly hand loomed so no two pieces are the same. It's soft and luxurious, made of 69% wool and 31% viscose (for durability). The oversized pattern gives it a fresh and modern look and provides the visual interest that this room needs while the soft colors, (sand and cream) keep it from being visually overwhelming. It is absolutely beautiful and works great in our coastal home.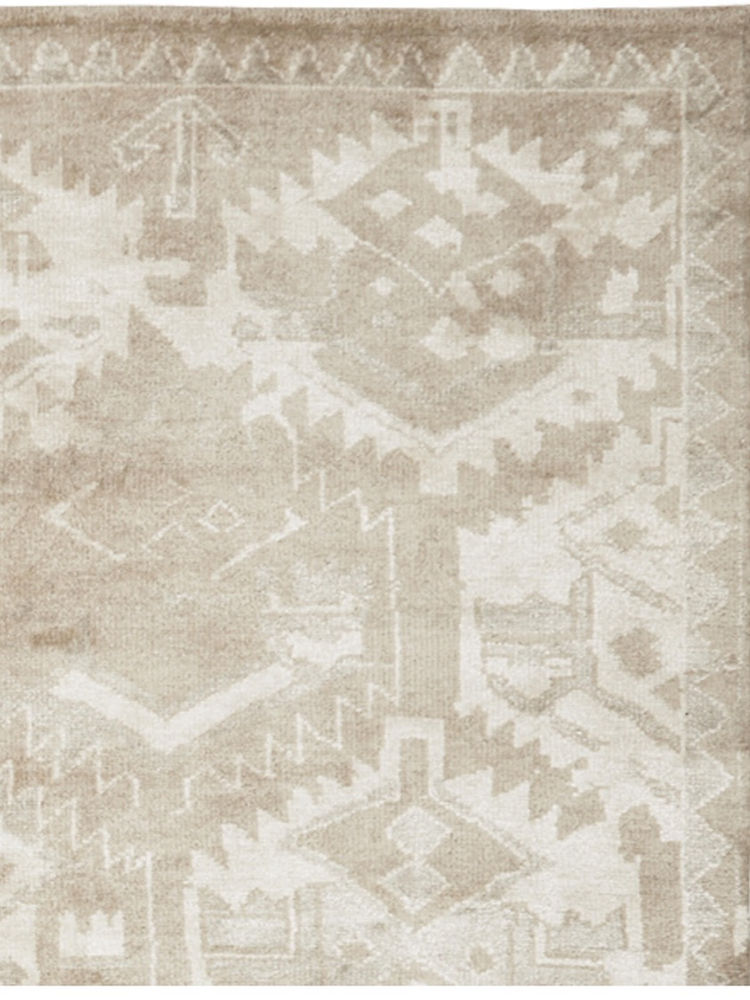 As with all Serena & Lily products, this rug is amazing quality and so soft under foot. It's adds a coziness in the winter when I add our wools and sheepskin, and in the summer it feels light and airy when I add cottons and linens to the room. I recommend Serena & Lily products with confidence to all my clients. I like to invest in beautiful, quality pieces and the Carmel Hand Knotted rug fits the bill! We've been living with it for a year now, and I still love it like the first day it arrived!
I bought my sofa over 20 years ago, it was expensive but I still love it. I wanted a rug that would be as important as the sofa is.

Then I decided to add the beautiful Ridge Stripe pillow in sand to my little desk chair for extra comfort, and to bring just a touch of texture to the area.
You can click on any of the links above to bring you directly to the products I selected.
I'm so happy with this refresh and we thoroughly enjoy this space.